What Is Invoice Financing?
Invoice financing, often called accounts receivable financing, is a type of asset-based financing solution that allows business owners to free up unpaid invoices. Invoice financing companies advance you cash collateralized by your accounts receivable, giving you an excellent way to put money back into your business. With invoice financing, you can get a fast advance of about 85% of the value of your invoices, with most of the other 15% paid to you later.
Invoice Financing Details
| Max. Advance Amount | Repayment | Factor Fee | Speed |
| --- | --- | --- | --- |
| Up to 100% of invoice value | Until the customer pays the invoice | Approx. 3% + %/wk outstanding | As little as 1 day |
Pros
No need to wait for invoice payment
Invoices serve as collateral
Based on credit of the invoiced business
Cons
Can have high fees
Fees based on time for invoice to be paid
The Best Invoice Financing Companies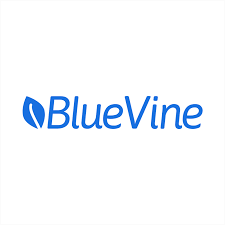 BlueVine
Best for: Easier access to affordable financing to free up cash flow.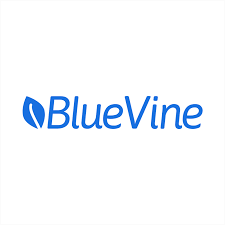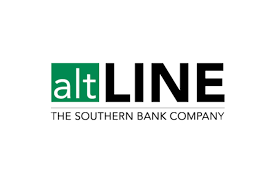 altLine Factoring
Best for: Factoring solution for large invoice amounts.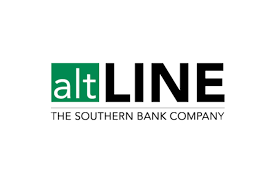 Who Qualifies for Accounts Receivable Financing?
Any business with a business-to-business model can qualify for invoice financing, as long as they currently have outstanding receivables.
Here's the deal.
These lenders don't care as much about your revenue, profitability, or time in business.
Since your invoices will act as the loan's collateral, lenders just want to make sure the invoices make sense for them to finance. The rest of your business isn't too important.
The maximum amount you can qualify for depends on the total amount and quality of your invoices, as well as on your creditworthiness.
It is important to note that some accounts receivable financing lenders take a look at your credit report, too.
How Do You Apply for Invoice Financing?
An invoice financing application is a fast and simple process. Because your invoice determines the amount and terms of the financing you qualify for, the invoice itself will be the most important part of the application process. (Some invoice financing companies will look at your credit score and business financials as well.)
Most invoice financing companies have streamlined, online applications. Companies like BlueVine or Fundbox will typically connect to your business's accounting program, making it easy for you to upload the invoices you need financed.
Documents you'll need:
Driver's license
Voided business check
Bank statements
Credit score
Outstanding invoices
How Does Invoice Financing Work?
One of the most frustrating aspects of running a growing business is waiting for your invoices to be paid—especially when some customers don't pay on time.
And delayed payments mean you don't get to funnel that capital back into your business right away, tying up your working capital and creating a whole host of trouble.
At Fundera, we see this problem all the time with small business owners. That's why we offer accounts receivable financing on our marketplace.
With accounts receivable financing, you have the chance to get paid for your invoices right away—no need to wait.
How Invoice Financing Helps Cash Flow
What if you could guarantee you'll see cash for those invoices right away?
That's essentially what accounts receivable financing—also known as invoice financing—can do for your business.
While invoice financing is sometimes a fairly expensive way to fund your business operations, it gives you more predictable cash flow, helping you smooth out your operations from month-to-month.
If you're running short of capital or urgently need to meet upcoming expenses—like taxes, payroll, or even getting started on your next project—then invoice financing can ease the burden on your business.
Plus, you'll definitely sleep better at night with a reliable inflow of cash.
How Invoice Financing Works
Once you agree to collateralize some of your invoices for a loan from a financing company, they'll advance you typically about 85% of the total value of those invoices.
The remaining 15% gets held in reserve and subjected to fees until your customer pays their invoice off.
From that 15%, your lender first collects a processing fee—often around 3%. They'll then charge a "factor fee" depending on how long it takes for your customer to pay up, almost always calculated on a weekly basis.
For example, many lenders charge 1% each week until payment.
Then you'll receive that 15% minus those fees—which are essentially the price you're choosing to pay for cash now instead of waiting for your customer can complete your invoice.
Simply put: Accounts receivable financing is a convenience fee for your business's working capital.
A Different Kind of Invoice Financing: Invoice Factoring
Although that's the typical experience, there are other kinds of accounts receivable financing.
Some accounts receivable financers simply advance you 100% of your outstanding invoices. In return, you pay the lender back weekly over a set period of time—often around 12 weeks—until the advance gets cleared.
In this case, you're never waiting for the customer to settle your debt, although this sometimes means your lender will collect from your customer instead.
Another type of financing that falls under the realm of accounting receivable financing is invoice factoring.
Invoice factoring is very similar to invoice financing with one notable difference: the invoice factoring company is purchasing your accounts receivables. And in this case, most of these factoring companies will collect from your customer on your behalf.
What Will Accounts Receivable Financing Cost You?
As we've mentioned, invoice financing can be an expensive way to receive funding for your business. But it's essentially the cost of having cash on hand now, instead of later.
Here's a snapshot into what the cost structure would look like.
Financing & Fees of Accounts Receivable Financing
Let's say you have a $100,000 invoice with 30-day terms.
A financing company might immediately advance you 85% of that amount—$85,000—and hold $15,000 in reserve.
Your customer then pays that invoice two weeks later. After subtracting the 3% processing fee of $3,000, the financing company keeps its factoring fee—1% per week, which in this example is 2% or $2,000—and gives you the $10,000 left over.
When Is Invoice Financing Worth the Cost?
You might be feeling like $5,000 is a steep price to pay—but it really depends on your business's financials.
If you needed money to make payroll a week after sending out that invoice, then your accounts receivable financing lender's fees don't seem too bad after all.
Your business's financial situation might seriously benefit from extra cash flow—so capital right away could definitely be worth those fees.
Read More About Invoice Financing